Host the Perfect July 4th Pool Party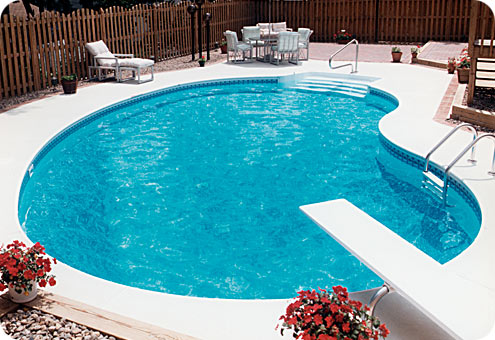 Host the Perfect July 4th Pool Party
The July 4th holiday is right around the corner, and for inground pool owners, it's one of the most popular times of the year to host a pool party. With the holiday providing a patriotic theme, here are four ideas that will make your July 4th pool party a hit among friends and family:
A Crystal Clear Pool
Your pool is going to be the star of your party; you want it to look no less than perfect. Sign up for weekly pool maintenance from a professional service to ensure your pool is safe and spotless. Right before your guests are set to arrive, remove any leaves or other yard debris that might have blown into the pool since your professional cleaning.
Patriotic Supply Station
A good host is prepared for anything; set up a supply station with necessary pool supplies that your guests may have forgotten to pack – like towels and sunscreen – and package them together in a patriotic-themed display. You may even want to pick up some star-shaped sunglasses for a quirky take on the party.
American Flag-Themed Pool Accessories
Whether your guests are looking to swim, relax on an inner tube or play games in the water, continuing the holiday theme is as easy as apple pie. Red and blue pool noodles, water guns, printed inner tubes and patriotic water volleyball are just a few ways you can keep things festive.
Cool Pool Lighting
If you already have underwater LED lighting, turning your existing white lighting into a patriotic light show in your swimming pool is simple. All you need to do is purchase a color LED replacement lamp, like this one, and it will provide you with a cool light show to complement the evening's fireworks.
Remember to follow all safety rules in and outside of the pool. Happy Fourth of July from the staff at AAA Pool Service!