How is your swimming pool holding up over time?
Loose tiles? Rough plaster? Faded or chalking paint? Unsightly stains? As the years pass, some aspects of your pool can become dated or simply wear out. AAA Pool Service can help get your pride and joy back to its previous glory with pool renovations.
Retile
Having problems with your pool tile falling off the walls every year? Has the surface of the tile begun to shear off or pit? Is the tile pattern a little outdated? If so, it may be time to think about removing your old tile and replacing it with a new, modern look. Whether it's a minor repair or the complete pool renovation of your existing tile, AAA can handle your needs.

Repaint
Even the most well-maintained pool can suffer chips and cracks to the paint over time, causing the pool itself to look dilapidated and dingy. If your pool's paint has started to fade and the color is losing its luster, it may be time to repaint. Give us a call and we'll have your pool looking brand new in no time!
Replaster
Has the surface of your pool become rough and abrasive? Have sections of the surface fallen down exposing the gray gunite behind it? It sounds like it's time to replaster your pool! If the issues are isolated, we may be able to polish or smooth rough patches. We can help restore an even finish with a fresh surface and have you back in the (smooth) swim of things before you know it.
Before & After
We've been renovating pools for decades and have seen remarkable transformations first-hand. Take a look at this before and after of one of our pool renovation projects.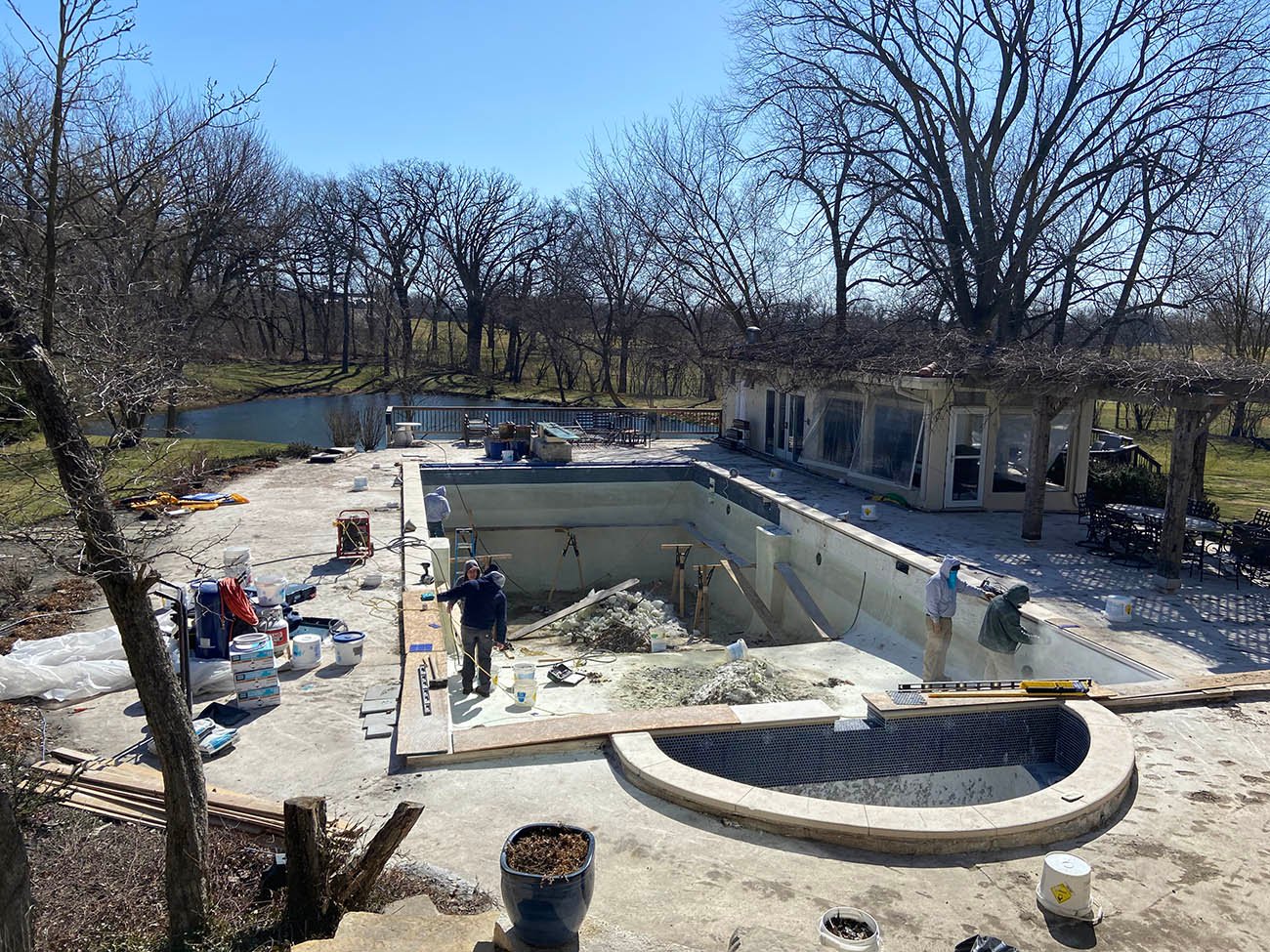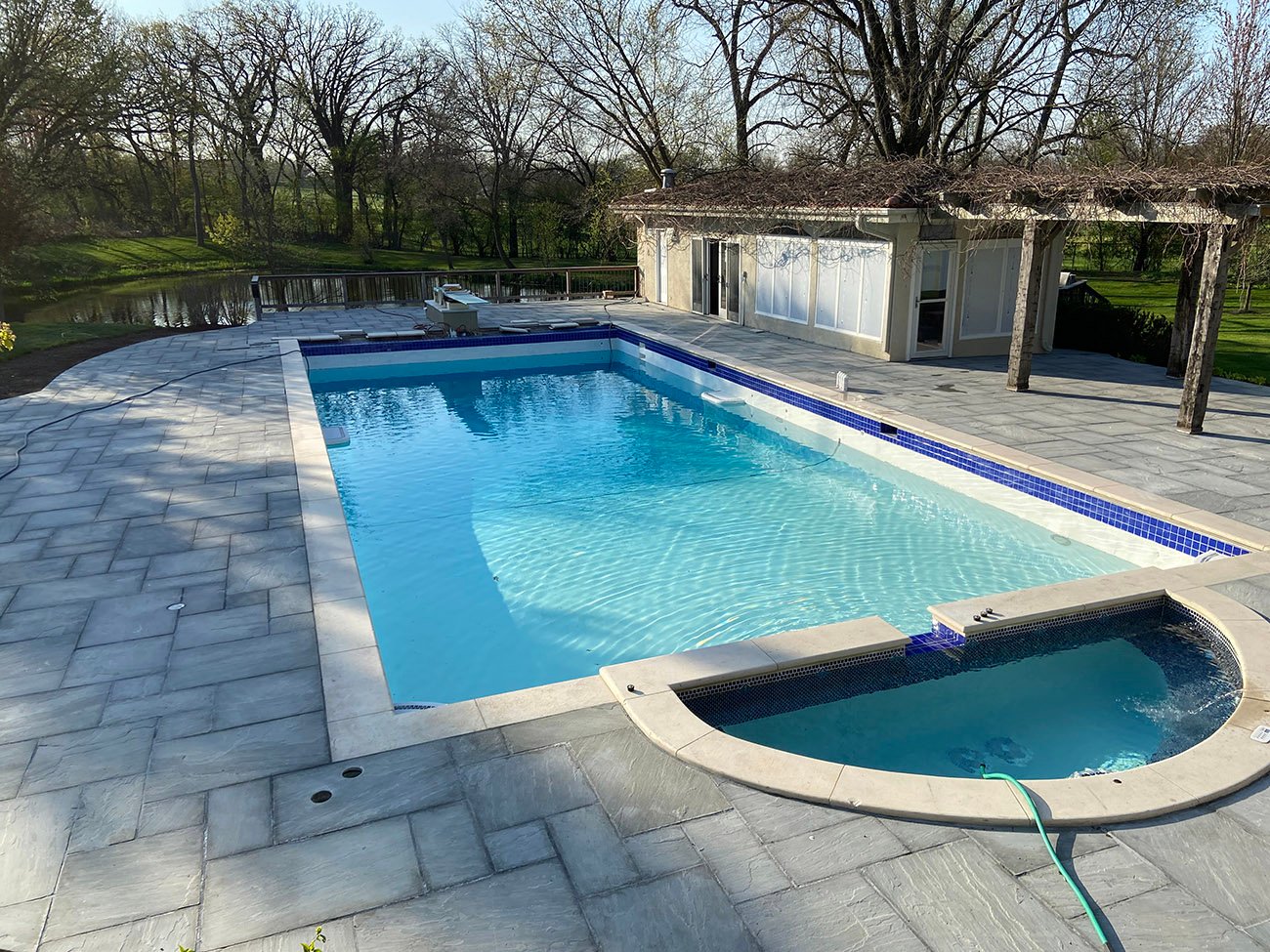 Request a Quote
Please note that we service inground pools in the North Shore and Western Suburbs of the Chicagoland area.
A pool renovation can elevate its appearance – and your enjoyment – for years to come. For more on our swimming pool renovations or to request a free quote, fill out our contact form or give us a call at 847-753-9771.