Time to close your pool for the season?
Our PHTA trained service technicians will ensure your inground pool is properly closed and thoroughly winterized for the harsh winter weather.
Closing your pool requires diligent adherence to each step in the process, and technicians who show up as scheduled, rain or shine.
Winterizing
When we winterize, we perform the following services on every pool:
Drain pool to proper winterzing level
Blow out all water from lines and equipment, introduce anti-freeze, plug with customer's plugs
Remove handrails, fittings, baskets and all other pool related items
Properly winterize all pool equipment including pumps, filters, heaters, etc.
Properly balance and shock pool water, adding a winterizing chemical to prevent algae growth (chemicals not included)
Install winter cover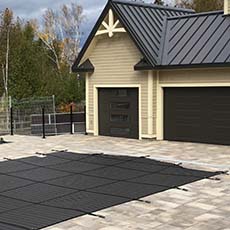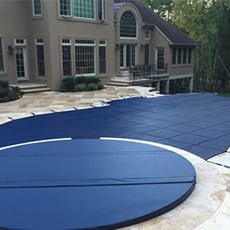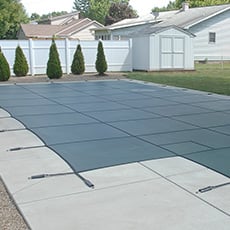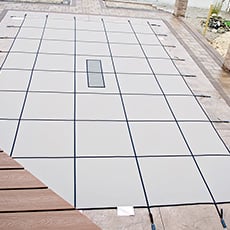 Know your pool is safe & secure for the winter
A winter cover is essential for two reasons: protecting your pool from the elements and creating a safe, secure environment. Winter covers help prevent debris from building up in your pool and safeguard it from unwanted "visitors" — pests, animals and people. Knowing your pool is secured from the harsh winter weather and protected against accidents will give you peace of mind all winter long.
At AAA Pools, we carry a full line of winter pool safety covers, including the following from GLI Pool Products:
Max Shade Mesh™ Safety Covers
Promesh™ Safety Covers
Secur-A-Pool™ Mesh Safety Covers
Hyperlite™ Solid Safety Covers
Not sure what type of safety cover is best for your needs? Let's talk about the details and how a custom cover will work for you. We'll even handle the installation and you'll have a worry-free winter.
Request a Quote
Please note that we service inground pools in the North Shore and Western Suburbs of the Chicagoland area.
Join hundreds of other Chicagoland pool owners and let AAA Pool Service take care of your winterizing needs. To request a quote for our inground swimming pool closing and winterizing services, fill out our contact form or give us a call at 847-753-9771.